Calibre de Cartier Multiple Time Zone [VIDEO]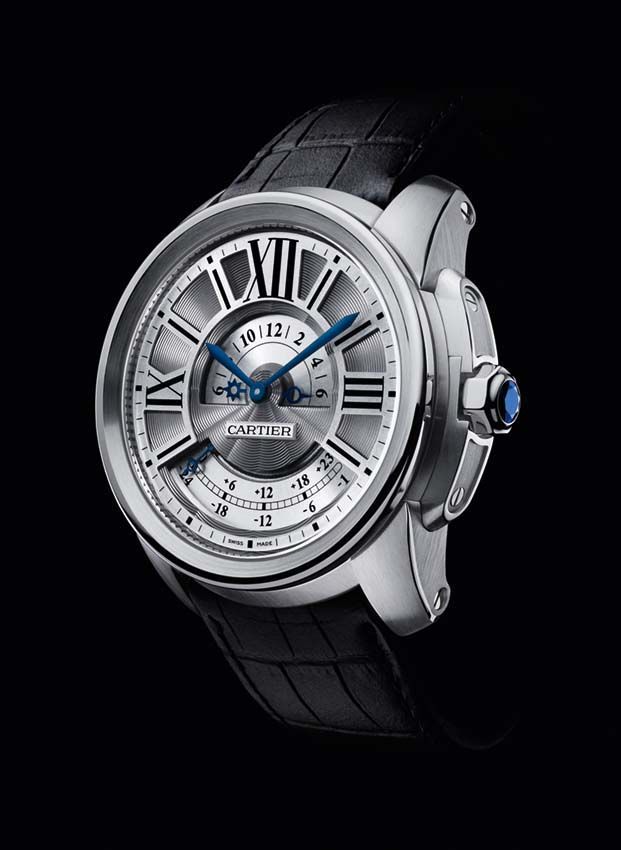 Klik za veću sliku
U potpunosti razvijen i proizveden unutar Cartier manufakture, novi mehanizam Calibre 9909MC je prvi mehanički mehanizam sa prikazivanjem više vremenskih zona umetnut u Calibre de Cartier ručni sat.
Cartier je na poprilično revolucionaran način odlučio pojednostaviti prikazivanje višestrukih vremenskih zona na ručnom satu (poznatije kao "hours of the world"). Sve informacije koje su potrebne putnicima su prikazane na glavnom brojčaniku, koji je podijeljen na tri dijela. Centralni i najmanji brojčanik prikazuje lokalno vrijeme putem dvije kazaljke sa simbolom sunca i mjeseca. Taj brojčanik ujedno prikazuje u AM/PM, odnosno služi kao Dan/Noć indikator.  Na klasičnom brojčaniku je prikazano GMT vrijeme one vremenske zone koju je korisnik odabrao. Jedna vrlo korisna zanimljivost je prikazana na donjem retrograde indikatoru – vremenska razlika između dvije odabrane zone.
Klik za veću sliku
Automatic Calibre 9909MC mehanizam se poprilično razlikuje od standardnih mehanizama koji mogu prikazivati drugu vremensku zonu. Naime, u sebi ima integriran disk sa popisom 24 referentna grada prema kojima se prikazuje GMT vrijeme, a kako se željela izbjeći prenatrpanost brojčanika, disk sa referentnim gradovima je premješten na bok kućišta. Pritiskom na gornji pušer, mehanizam okreće disk i ovisno o odabranom gradu prikazuje GMT vrijeme, kao i vremensku razliku odabranog grada i lokalnog vremena. Kao da već navedeno nije dovoljno inovativno, Calibre 9909MC uzima u obzir i ljetno/zimsko vrijeme. O detaljima brojčanika je suvišno raspravljati. Guilloché obrada, sunburst na pojedinim elementima brojčanika, dizajn kazaljki…samo su neki od detalja koji pokazuju koliko Cartier pati na sitnice.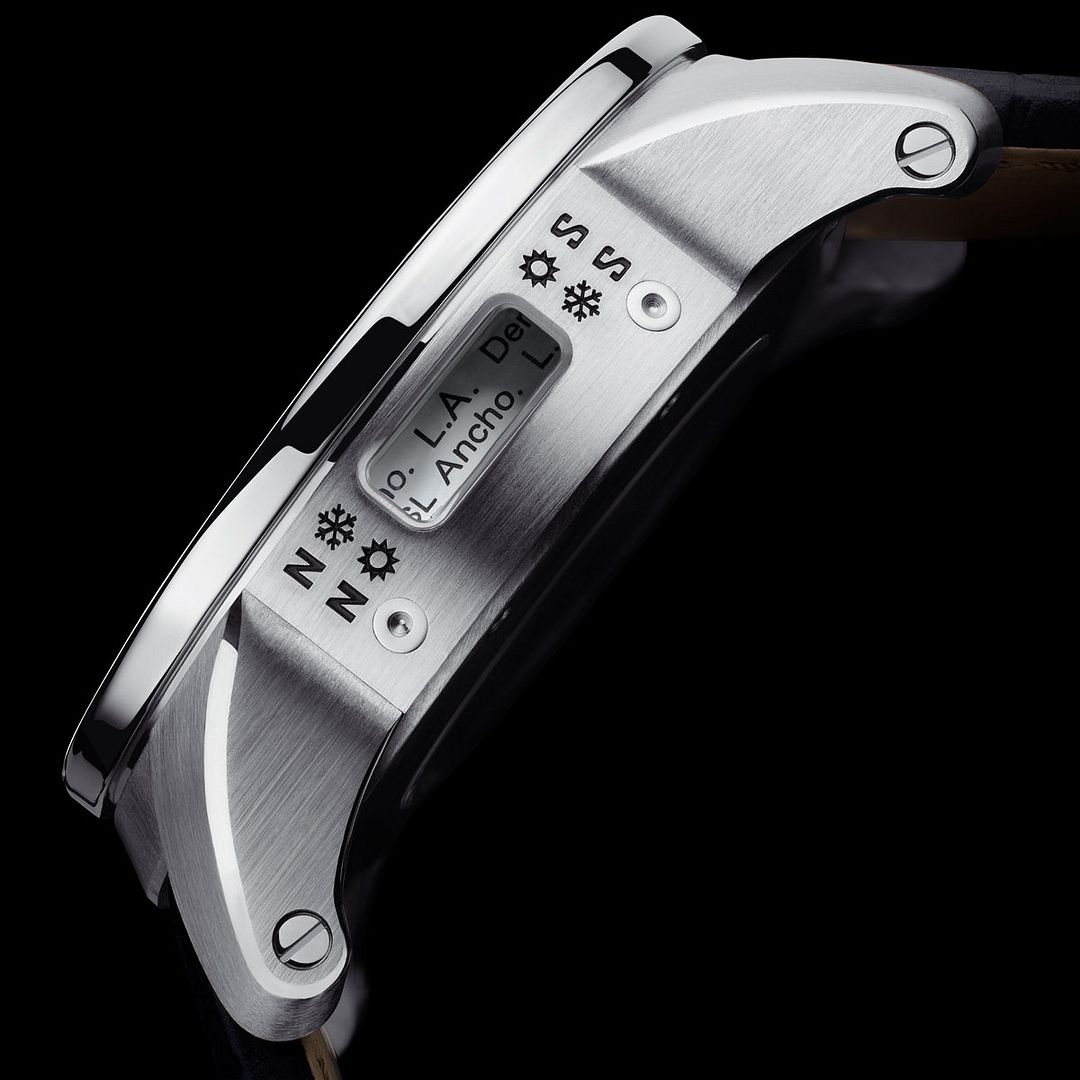 Klik za veću sliku
Klik za veću sliku
---