Patek Phillipe 5550P Perpetual Calendar Oscillomax
Početkom mjeseca Patek Phillipe je objavio nekoliko uzbudljivih inovacija koje je ostvario na područiju razvijanja mehanizama. Uz to je i predstavljen novi model 5550P limitiran u 300 komada koji u sebi ima potpuno novi mehanizam Caliber Q 240Si napravljen od silicijskih komponenata.
Novi mehanizam Caliber Q 240Si predstavlja tehnološku evoluciju mehaničkih mehanizama kakvi se danas upotrebljavaju. Zapravo radi se najviše o upotrebi novih materijala, poput silicija, koje omogućuju poboljšavanje performansi mehanizma poput točnosti, a smanjuju trenje mehaničkih komponenta. Novi sustav koji je razvio Patek Phillipe je nazvan Oscillomax,a zapravo radi se o tri komponente koje su napravljene od silicija i to nemirnica (GyromaxSi), opruga nemirnice (Spiromax) i "sidro" ,kako ga vole nazvati urari (Pulsomax).
GyromaxSi nemirnica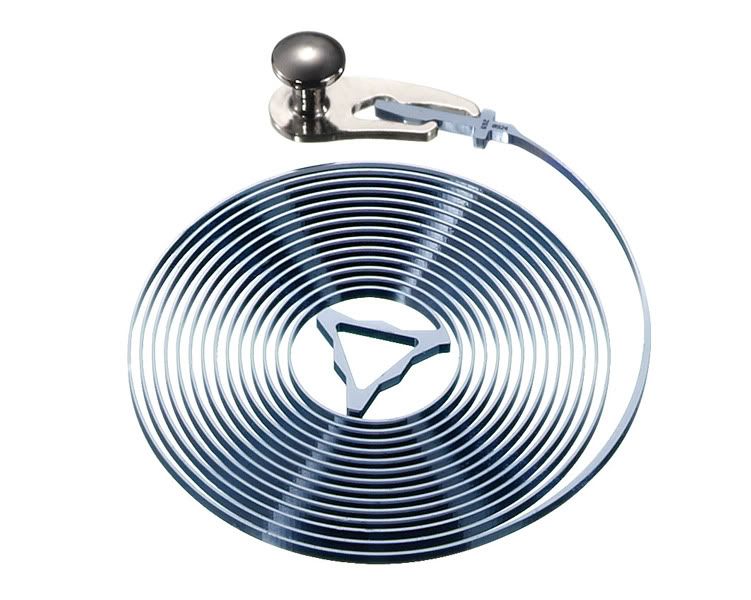 Spiromax opruga nemirnice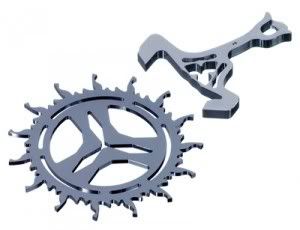 Pulsomax "sidro"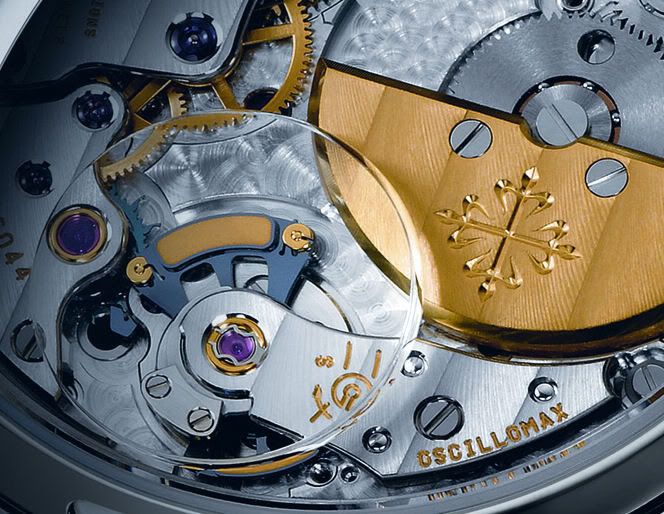 Novi model koji u sebi nosi ovaj revolucionaran mehanizam je dizajniran u klasičnom Patek stilu sa promjerom od 38.5mm što predstavlja idealnu veličinu za sat za svečano odijelo. Kućište je cijelo napravljeno od platine, a još jedna zanimljivost je funkcija perpetual kalendar za koju je potrebno samo jednom namjestiti datum. Na brojčaniku sata stoji naziv "Advanced research" koji ukazuje na trud i vrijeme koje je bilo potrebno kako bi se razvio ovaj tip mehanizma. Pozadinu sata krasu predivno ukrašen mehanizam a safirno povećalo služi kako bi se uživalo u pogledu na Oscillomax sustav.
---