Linde Werdelin SpidoSpeed
Linde Werdelin je relativno mlad brand švicarskih satova koji je utemeljen prije samo pet godina.  Poprilično agresivno su krenuli na tržište sa vrlo dobro razvijenim marketinškim planom te su izdali zanimljive ručne satove poput SpidoLite SA ili Oktopus modela. Bilo je samo pitanje vremena kada će predstaviti svoj prvi chronograph sat.
Prvi chronograph Linde Werdlina je nazvan SpidoSpeed, te sadrži prepoznatljive elemente koje smo mogli vidjeti na modelu SpidoLite. Na prvi pogled izuzetno komplicirano kućište djeluje ko da je od titana, kao i kod SpidoLite modela, međutim ovog puta je upotrjebljen čelik. Cijelo kućište je "skeletonizirano", termin koji se koristi kod ukrašavanja mehaničkih mehanizama kada se odstranjuju svi nepotrebni dijelovi metala kako bi sat djelovao ekskluzivnije. Kućište, čija je osnova cilindrična komora unutar koje se nalazi mehanizam, je napravljeno od čak 32 komponente i mjeri 44mm u promjeru. Debljina kućišta je povećana za 3mm u odnosu na SpidoLite kako bi bilo moguće ukomponirati integrirane pušere za pokretanje kronograf funkcije.
Osim kućišta i brojčanik je dobio "reljefni finiš", odnosno napravljen je od dvije komponente: "I wanted the SpidoSpeed to be a complete 3-Dimensional experience no matter the angle" [CEO Linde Werdelina]. Brojčanik stvarno odlično djeluje, pogotovo sa kazaljkama dizajniranim u LW stilu.
Za mehanizam je odabran Concepto caliber 2251, samonavijajuči mehanički mehanizam sa kronograf funkcijom i posebno ukrašen sa crnim PVD rotorom.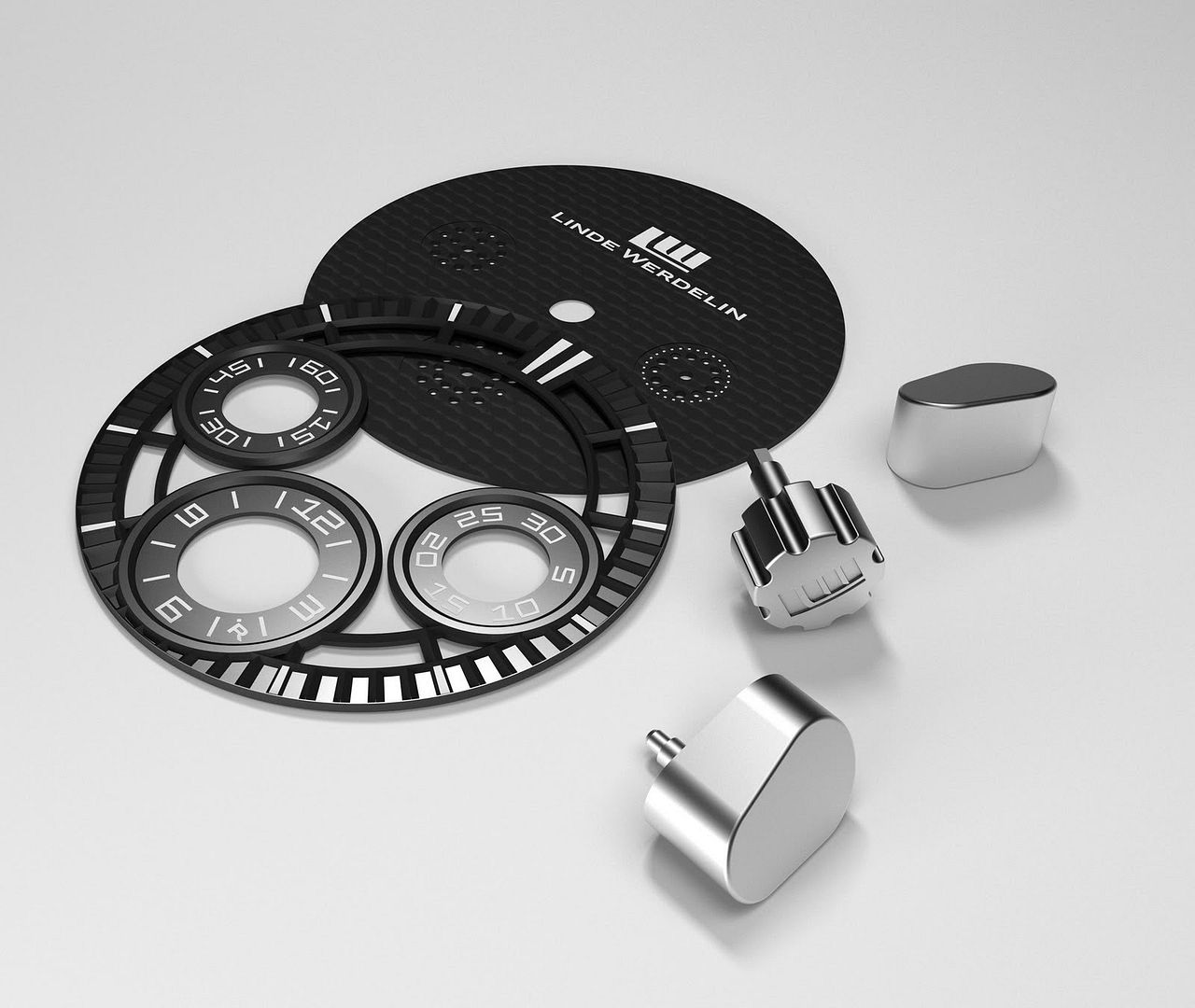 Linde Werdelin je najavio izlazak ovog modela do kraja ožujka. Trenutačno je raspoloživo samo 100 komada, ali ovisno o potražnji taj broj se može povećati. Cijena za ovaj sat je 11.760€ što je malo visoko s obzirom da je ovo sat koji nema svoj "in-house" mehanizam i radi se o dosta mladom brandu koji još nije utemeljio svoj položaj na tržištu.
Info na http://www.lindewerdelin.com
---